Download Persona 3 The Movie 1 : Spring of Birth Sub Indo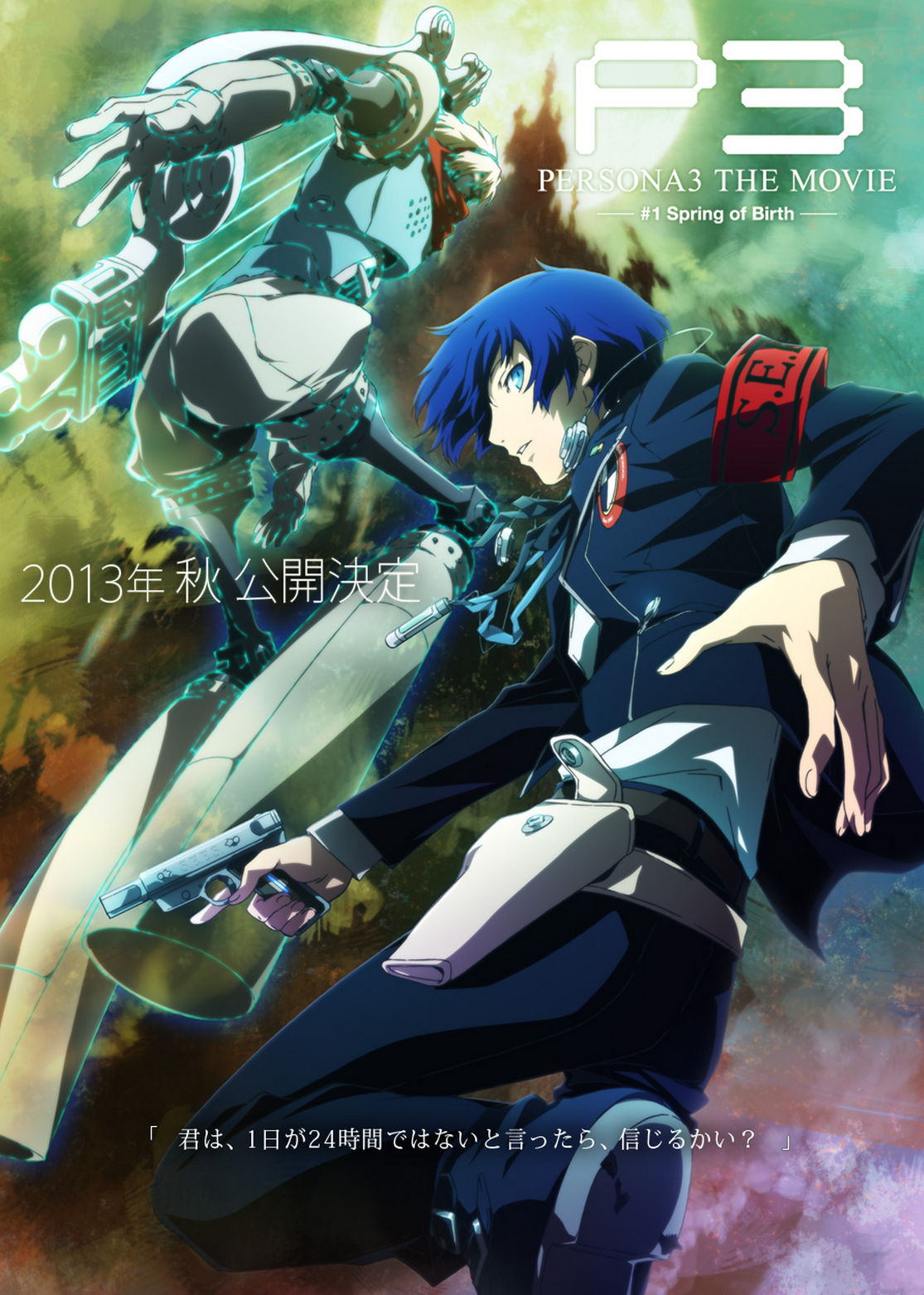 Rating:

 R – 17+ (kekerasan & senonoh)[Myanimelist]
Subtittle : Indonesia 
Credit : Awsubs
Sinopsis :
Akibat kecelakaan disayangkan selama musim semi tanggal 6 April 2009, Makoto Yuki (Akira Ishida) tiba di kota larut malam pada kereta tertunda.
Setelah mendarat di tengah malam, sebuah fenomena aneh mencengkeram kota-mematikan semua bentuk teknologi dan menyebabkan manusia menjadi terbungkus dalam peti mati tersebut.
Gentar, Makoto santai membuat jalan ke Iwatodai Asrama mana seorang anak misterius (Akira Ishida) menyambut dia dengan kontrak setelah ia bertemu sesama dormmates, Yukari Takeba (Megumi Toyoguchi) dan Mitsuru Kirijo (Rie Tanaka), meskipun pasangan lelah kedatangannya di tengah malam.
Keesokan harinya, Makoto mendaftar di Gekkoukan High School sebagai mahasiswa tahun kedua dengan Yukari dan teman sekelas Junpei Iori (Kosuke Toriumi).
Setelah itu Ketua sekolah papan, Shuji Ikutsuki (Hideyuki Hori), meminta Yukari untuk menjaga menutup mata pada Makoto karena karakteristik luar biasa nya yang mengisyaratkan nya "potensial" dan keadaan kebetulan melibatkan kematian orang tuanya selama kecelakaan di kota beberapa sepuluh tahun sebelumnya.
Sementara itu Makoto menemukan dirinya di tempat yang disebut Velvet Room dan berkenalan dengan Igor (Isamu Tanonaka) dan Elizabeth (Miyuki Sawashiro).[Wikipedia]
Persona 3 The Movie :
Persona 3 The Movie 1 Spring of Brith
FAST DOWNLOAD
Jika Ada Link Maupun Streaming Yang

Rusak

/

Error

. Silahkan Hub Admin Melalui Kolom Comentar Yang Sudah diSediakan!!